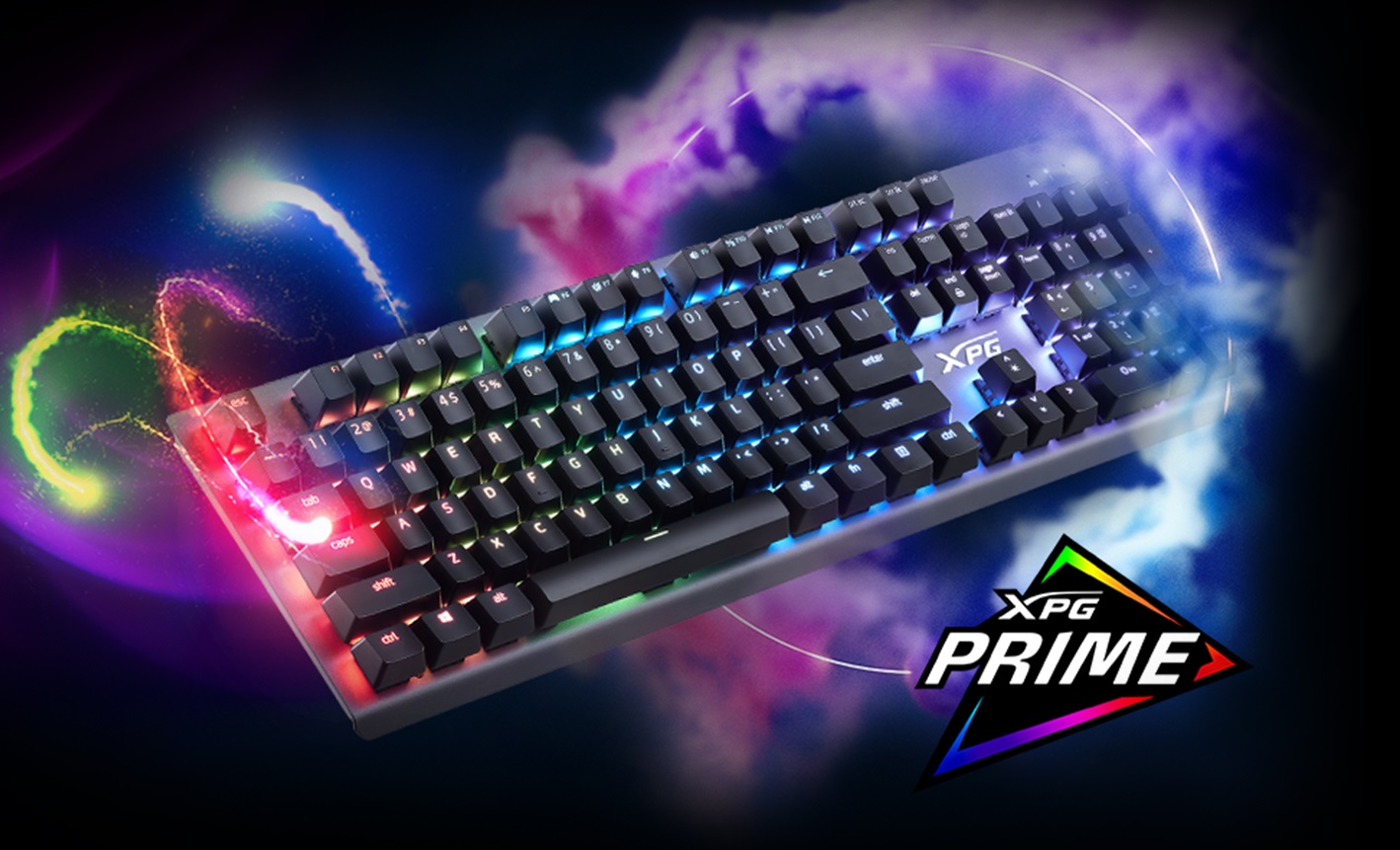 Overview :
MAGIC AT YOUR FINGERTIPS
A PC is a gateway to a world of possibilities. Be it gaming, streaming, creating, chatting, or procrastinating from work, you can do it all from your desk with the magic of a PC. You just need the right tools to wield that power. The XPG Mage Kailh Red Switch mechanical gaming keyboard is just the tool for the job. It's magic at your fingertips.
Compatible with XPG PRIME
A gaming keyboard with no software is like a wizard with no spells. It looks and sounds cool, but it can't really do anything. That's why the XPG Mage Kailh Red Switch is compatible with XPG PRIME software. Customize your single key RGB lighting, media and macro keys, and even your button layout all in one place.
Red Mechanical Key Switches
It's no secret that gamers love mechanical keyboards. So of course the XPG Mage Kailh Red Switch gaming keyboard has mechanical key switches. Enjoy the smooth, stable, quiet experience of playing your games and typing your angry comments with Kailh red linear switches.
Detachable USB Type-C
USB ports revolutionized the way we do everything. But the technology has evolved considerably since 1996. Gone are the days of plugging in your cables the wrong way. USB Type-C is the way of tomorrow. Never whiff while trying to plug in your keyboard ever again with the XPG Mage Kailh Red Switch's detachable USB Type C sleeved power cable.
Aluminum Body
Is there anything more satisfying than the smooth gunmetal grey finish of polished aluminum? Yes, plenty of things. But not when it comes to keyboards. It's solid, sturdy, lightweight, and pretty to look at. What else can you ask for in a mechanical gaming keyboard?
Full Anti-Ghosting
If there's something strange with your keyboard press, who you gonna call? No one because the XPG Mage Kailh Red Switch mechanical gaming keyboard has 100% anti-ghosting for every key. You won't lose any keyboard presses and you won't have to call anybody. Now if all your backlighting turns green and your keyboard starts typing out weird messages to you, then you should definitely call somebody. Don't call us though, because we aren't trained to deal with that issue.
Specifications :
Keyboard Color
Gun-metal grey
Keyboard Weight
820g
Keyboard Dimensions (LxWxH)
446 x 135.9 x 32.9 mm
Wrist Rest Color
-
Wrist Rest Weight
-
Wrist Rest Dimensions (LxWxH)
-
Anti-ghosting keys
100%
Key Switch
Kailh Red Mechanical RGB
Lighting Effect
7 RGB lighting modes (Static / Color Cycle / Breathing / Reactive / Rainbow Wave / Ripple / Marquee)
Number of keys
104
Macro Keys
3
Interface
USB Type A 2.0 – Type C 2.0
Operating Voltage
5V DC
Keystroke Lifecycle
Over 70 million strokes
OS Compatibility
Windows 10
Windows 8
Windows 7
XPG PRIME Support
Yes
Warranty
2 years
Remark
-