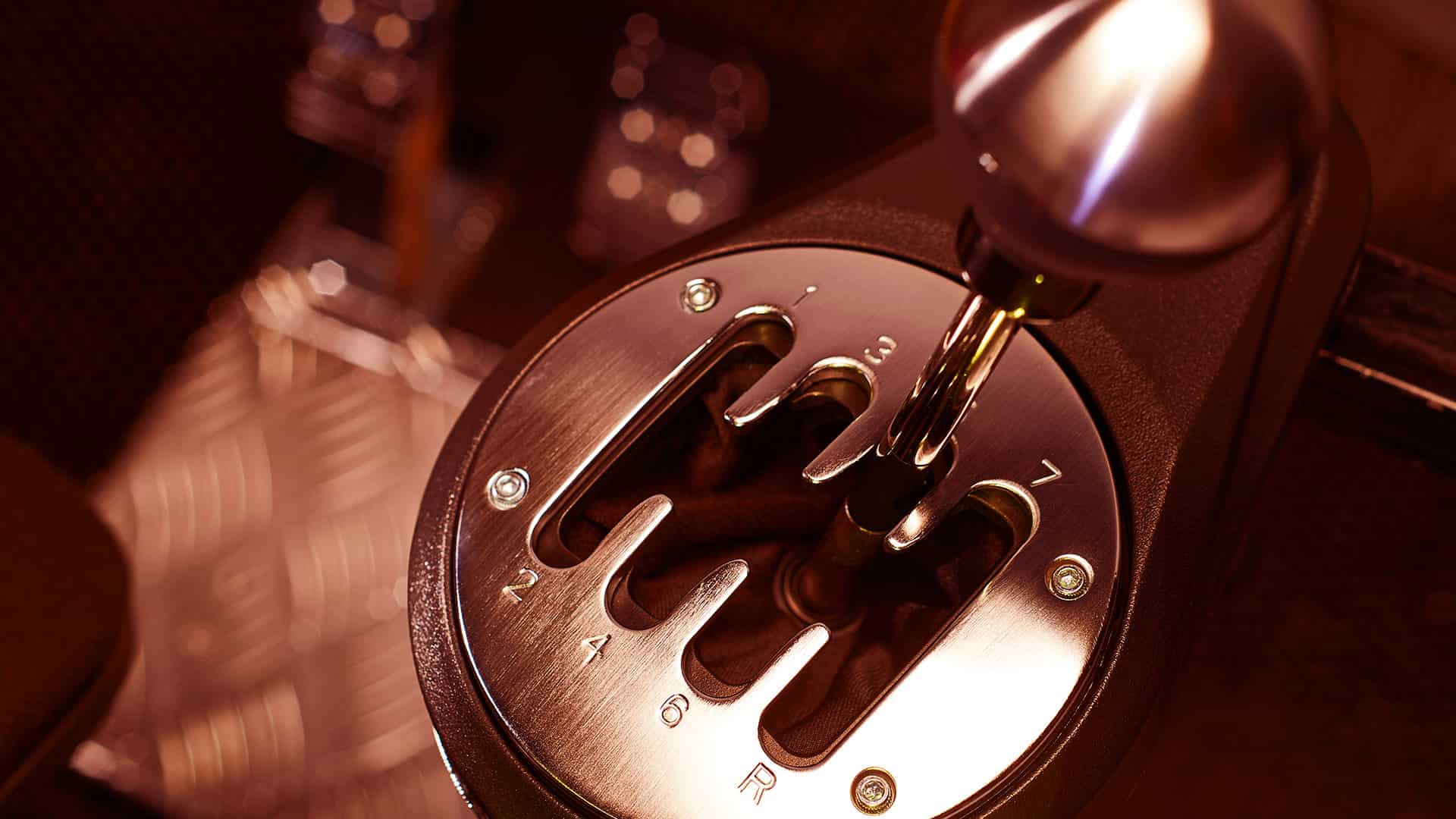 TH8A Add-On Racing Game – Gear Shifter – A high-end, realistic design for optimal immersion in the world of car racing simulation.
The Thrustmaster – TH8A Add-On Shifter is the high-end, realistic multiplatform shifter (PC, PS4, and Xbox One). Crafted of 100% metal and featuring H.E.A.R.T HallEffect AccuRateTechnology technology, it provides optimal solidity and precision that won't decrease over time.
Overview of Thrustmaster TH8A Gear Shifter :
Realism and authenticity
13 cm tall and featuring a metal design, the TH8A is a must-have piece of gear for car racing simulation. The feel of shifting gears is totally realistic, and the detachable knob ensures compatibility with all real universal shifter knobs available on the market.
The two included shift-plates allow the TH8A to adapt to two different driving styles: "H"-pattern (7+1) and sequential (+/-).
Solidity and precision
The TH8A's internal mechanism, gear stick and clamping system are all 100% metal. Featuring H.E.A.R.T HallEffect AccuRate Technology Technology, its precision won't decrease over time, thanks to contactless magnetic sensors: no tact switches or potentiometers, for an unlimited product lifespan.
Adaptability and comfort
Upgradable firmware, and internal memory with adjustable gear-shift travel to suit your driving style. The gear-shifting resistance is adjustable, as are the clamping system's position and rotation (can be adjusted by 360°). Clamping is optimized for any support surface (tables/shelves or cockpits).
Featuring USB and/or DIN connections, the TH8A works with all racing wheels on the market on PC, and with Thrustmaster racing wheels on game consoles.
Recommended for use with the following Thrustmaster racing wheels: TS-PC Racer/TS-PC Racer Ferrari 488 Challenge Edition, T-GT, TS-XW, T300Series, TX Series, T150, TMX Force Feedback.
Specifications of Thrustmaster TH8A Gear Shifter :
| | |
| --- | --- |
| Dimensions | (Width/Height/Depth) 25 x 32 x 16 cm |
| Weight | 2 kg |
| Warranty | 1 Year |